Escape the Asylum
6.66k Run at Pennhurst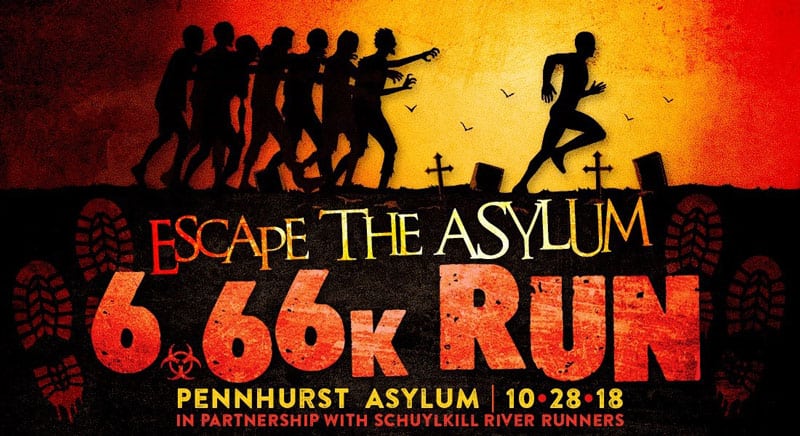 Escape the Asylum 6.66K Run at Pennhurst Asylum, Pennsylvania's scariest destination haunted house. The fear is real at Pennhurst!  Experience a unique course filled with surprises through the legendary haunted asylum complex. Be brave and aware of your surroundings, you never know who may jump out and join you on your run! Can you escape the asylum?
Event Details
Sunday, October 28, 2018
Registration Opens at 7:30AM
6.66K Run Start Time: 9:00AM
Kids Run Start Time: 9:45AM
Awards: Age group awards in each division for both male and female runners, as well as the top three male and female overall.
Age Groups: 14 and under 15-19, 20-24, 25-29, 30-34, 35-39, 40-44, 45-49, 50-59, 60+
Kid's Race:  Will be run entirely on the catwalk!!  It will feature a unique goody bag to all participants!!
T-Shirt-  Each runner will receive a themed t-shirt in the 6.66k run!!
Pennhurst Asylum
205 Commonwealth Drive
Spring City, PA 19475
The Escape the Asylum 6.66K is a chip timed race with water stations along the route.
Early Registration Online (thru 10/26/2018)
6.66K Event – General Admission
All ages $50.00
6.66K Event – VIP
Includes Exclusive Tour of Pennhurst Grounds
21+  $75.00
Kids Fun Race
Kids 12 & Under $25.00
Day Of Registration (10/28/2018)
Registration Opens at 7:30AM
Advance Bib Pick Up
Saturday, October 27, 2018 from 9AM -4PM
OR Day of Event
Event Sponsors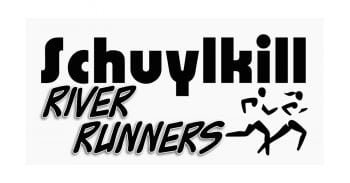 Pennhurst Asylum
205 Commonwealth Drive
Spring City, PA, 19475
Oct 28, 2018 from 7:00 am to 11:00 am