PENNHURST ASYLUM
Pennhurst Asylum is a "Hospital" themed walk through attraction featuring many items and artifacts that are salvaged from the original State School. Located on the upper floors of the old Administration building, which dates to 1908, this attraction features fine detail and realism through a combination of high tech animatronics, digital sound and highly trained actors.
THE DUNGEON OF LOST SOULS
Enter the world of the underground as your soul is led down the steps of the past to go back in time to a labyrinth of dilapidated cells, never ending halls, and be forced to confront a series of human experiments that have gone horribly and deadly wrong. This experience includes CGI special effects, illusions, attention to detail and ghosts that have never left the halls.

CONTAINMENT (TUNNELS) NEW* 2017!
Containment is a new attraction for 2017 that takes you through a 1,200 foot long gauntlet underneath the Pennhurst complex. Stationed as a government facility hidden underground for decades, you will bare witness to patients being experimented on in the most inhumane ways possible. Lucky for you, this research facility is still accepting patients! The brand new sets and scares of this attraction are guaranteed to produce horrifying screams and nightmares to come.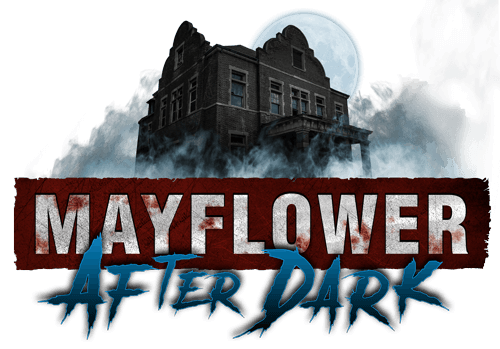 MAYFLOWER AFTER DARK
The final attraction, Mayflower After Dark, is a self guided tour of the Mayflower Building, reportedly the most ghostly active of all the locations on the campus. It's featured on Ghost Adventures and Ghost Hunters. No actors or props, visitors are sent at their own risk to wander through the dormitory, left caught in the sands of time just as it was 26 years ago. Search for spirits on your own, or let them find you first. Included is a museum of Pennhurst State School artifacts with real former employees taking you back in time to what life was really like for the patients..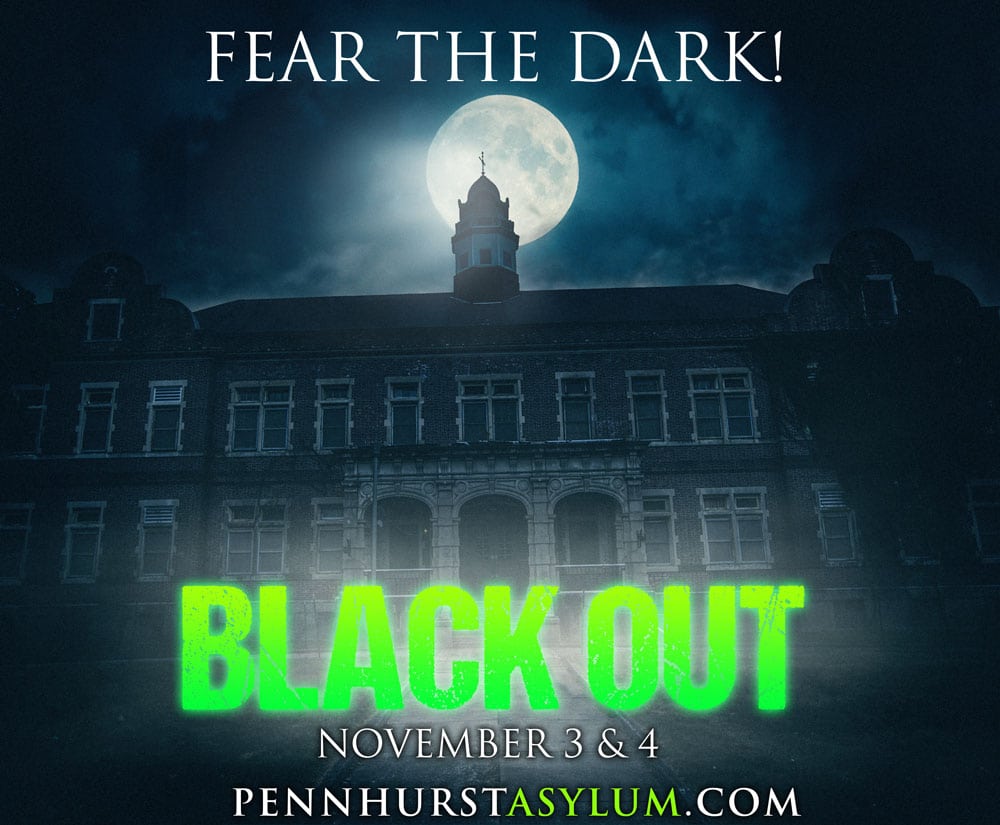 Black Out! Pennhurst Asylum's first ever lights out experience! The house will be lit with very limited lighting and you will be giving 1 Glow stick per group! Nov 3rd & 4th only! valid with any Green date or Red date combo ticket.
WARNING: All customers will be REQUIRED to sign a waiver before entering.